Designs By Jeff Okean
Fine Jewelry, Custom Jewelry, CAD Jewelry Design, and Precious Stones are our business
Hand fabrication – This entails creating jewelry directly from metal and stone, using hand tools.  Pieces begin with precious metal bar stock, sheet and wire.  Sections are then forged, bent, sawn, drilled, ground, filed, sanded, soldered as required, and polished.  If stones are to be set, they are set at this point using a hammer handpiece mounted on a flex-shaft.  The settings are then cleaned up and polished again. 
Model making and casting – For this process, a model is either carved in wax, milled out of wax or metal, or "grown"  from a CAD Stereo-lithographic (STL) file, and then input into various Rapid Prototyping machines.  Once the model is made, it is cast using the industry standard lost-wax method.  From there, the casting skin is removed in a magnetic tumbler, and then finished and stone-set by hand as desribed above.
Jeff Okean is inspired by the balance of energy in the opposing forces of nature and the symmetry and order even in apparent disarray. "Each piece should make a strong statement about what the wearer appreciates and chooses to share with the world as a thing of beauty," Jeff says. "There are many designs out there that follow status-quo design conventions. The woman who wears my jewelry is looking for something else." Growing up in Pennsylvania, Jeff was fascinated by minerals and learned to cut gems. When the women in his family were thrilled to wear them, he became hooked on jewelry's power to evoke emotion. He tries to capture that spirit and power in each design he creates today.

You Have Creative Control -
Do you have an idea or an inspiration?  Do you have a taste for the bizarre?  Give us your drawings, notes, or just tell us what you would like; and we will interpret your vision to create your own custom made jewelry. Our Project Development Lifecycle methodology is the key to successfully producing jewelry you will be thrilled to own and wear. 
Your Choice of Precious Metals and Natural Gemstones-  
It is all up to you - from shimmering aquamarine and tourmaline in unusual cuts to the rarest Diamonds and precious gems in unique colors; and from karat gold in a variety of hues, to the most modern platinum, palladium, or silver alloys.

Sound Design and Quality Construction -  
We take pride that our workmanship is designed for comfort as well as daily wear and tear.  Our jewelry is always based on sound engineering; whether it is cutting edge modern or a tried-and-true traditional design, and whether it is hand made, or cast from a wax model. 
Feeling a little "creatively challenged"?  
Can't decide what exactly what you want, starting purely from scratch? No problem.  Tell us about yourself - your birthday or special days in your life, your favorite things, your favorite pastimes, your favorite colors; and we will design jewelry inspired by you and created just for you.  You may also start with one of our designs as a foundation, and we will gladly customize it for you. 
Whether our jewelry is hand fabricated, or produced through the use of CAD software, we take pride that our workmanship is always based upon sound engineering principles; and strive to design jewelry for its comfort and durability, as well as beauty.  Our jewelry is crafted exclusively in precious metals and natural gems.
We also offer you the option of having your pieces custom made according to your preferences.  The added benefits of going the custom route include:
.
About our Custom Jewelry Design Service -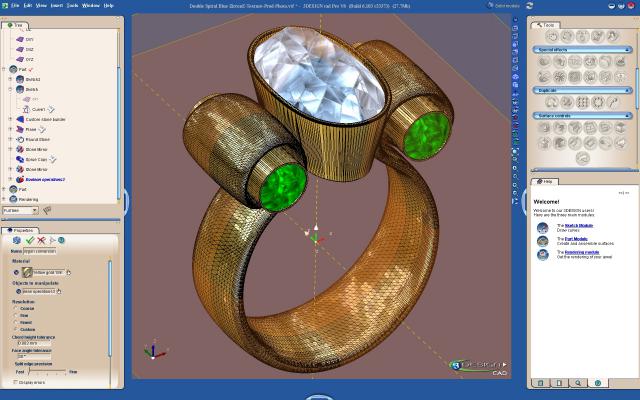 About Hand-Wrought Jewelry Inc.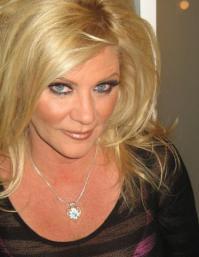 Heart Flower - in sterling silver with natural blue Zircon