Designs By Jeff Okean
Sunset Celebration Thursdays at Sailfish Marina, Singer Island, Florida -
1st Wine, Dine & Design Event, March 2010, Palm Beach Gardens, Florida
25th Annual Artigras Fine Arts Festival, February 2010, Jupiter, Florida
08/19/10 - We are pleased to announce that Jeff has won an award for the most innovative design solution entered for the 2010 International Jewelry CAD Design Competition, the theme of which was 'Silver and Diamonds'.  The award ceremony will be held at the Tendence Messe exhibition in Frankfurt, Germany on August 29, and Jeff will be going there to accept his award.  Three bracelet designs were submitted.  The leftmost one-piece design below is currently for sale in our shopping cart, the other two will be available in the future.  We are sure to share more info and pics from Frankfurt, when we have them!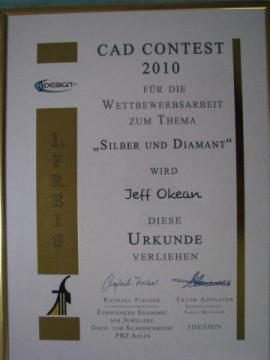 09/03/10 - Back from Frankfurt, and we have great news to report.  Jeff won the first prize in the CAD design competition!  The winning design was the Wedge bracelet on the left, in the trio below.  The jurors loved the piece - very European in style; but apparently what locked up the award was the engineering and placement of the clasp and hinge, which promotes a one-piece look. 
Can you buy it yet?  No, it exists only in virtual reality. You may be able to persuade us to make it for you, though!  Just ask.
Here is a picture of the award and the winning bracelet design.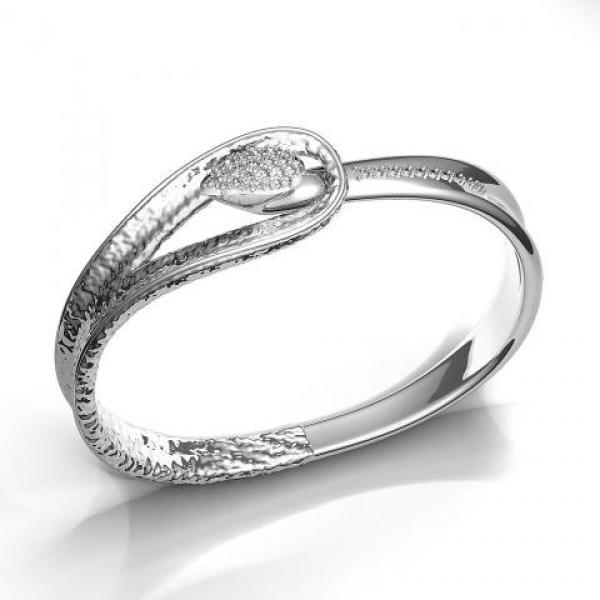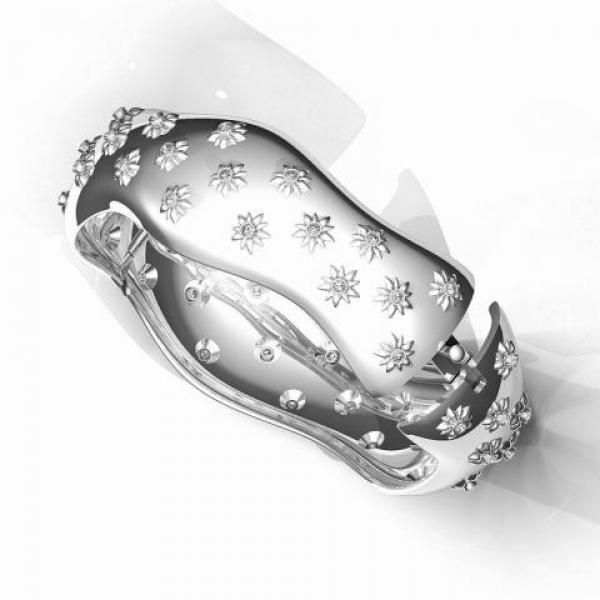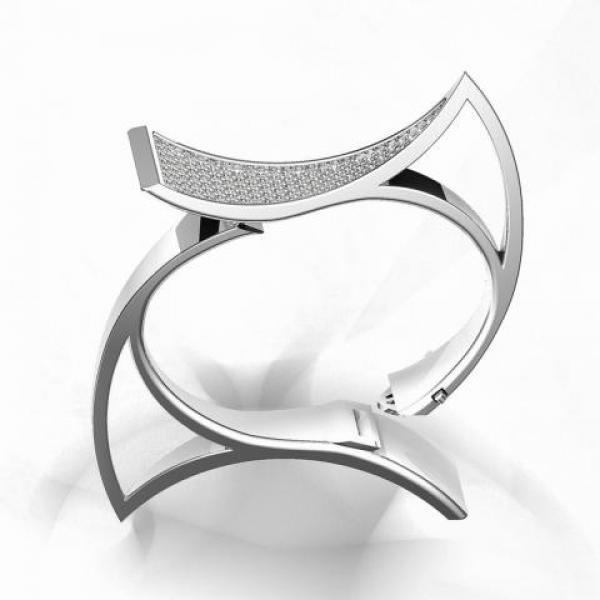 02/06/12 - Jeff is now providing a CAD custom design service to other retail stores and jewelers.  The rings shown here are among our recent projects.  Customers may either use their own shop or contractors to produce their jewelry from our STL output files; or have us deliver jewelry to them in any stage, from clip-and-ship castings to finished product.  We can supply the stones or produce jewelry using your own.   Use the Email Us link at the left to request details and pricing for our contract service to the trade.
A selection of our designs are also available through the Gemvara website.  Please be aware that we will match or beat any published price for our jewelry.  Just contact us first for a quote before you buy from somewhere else.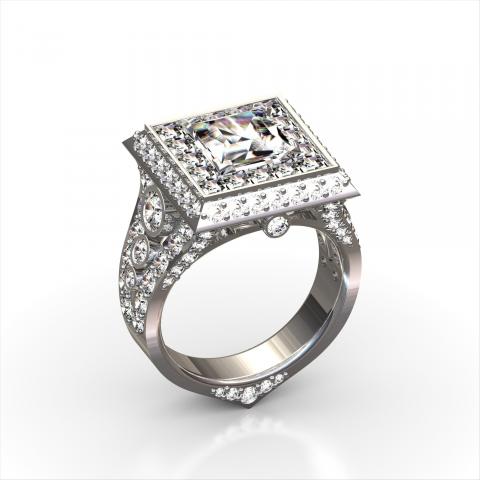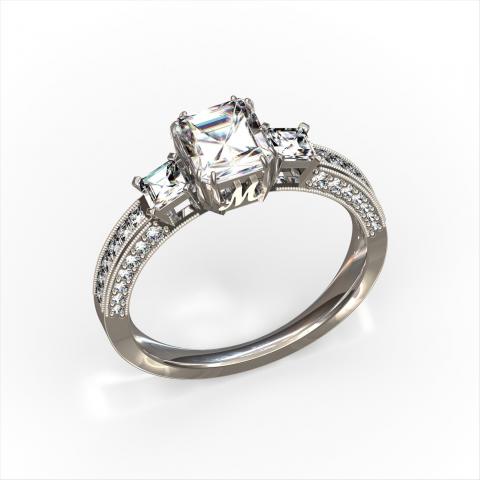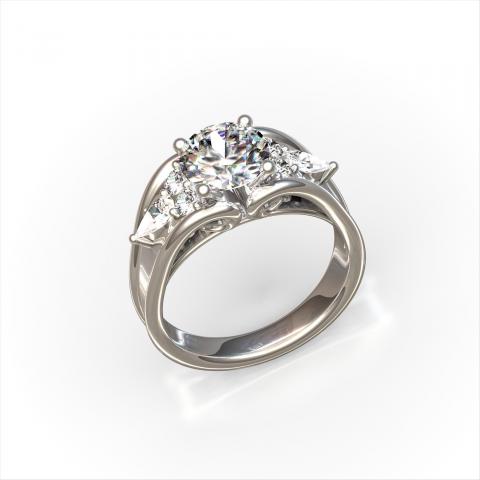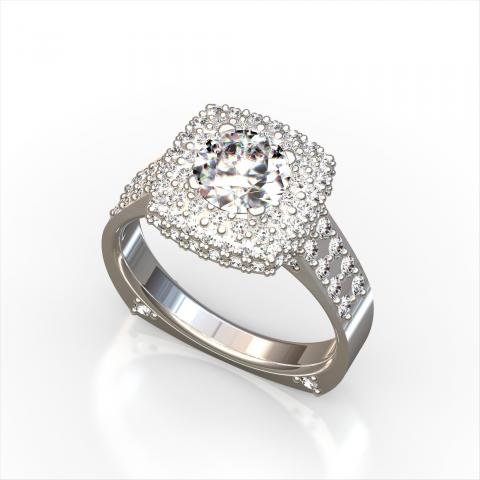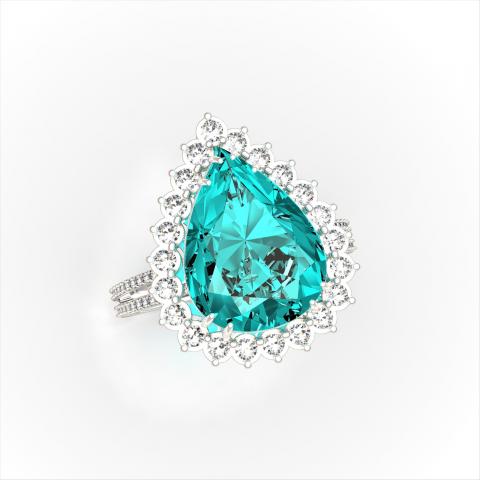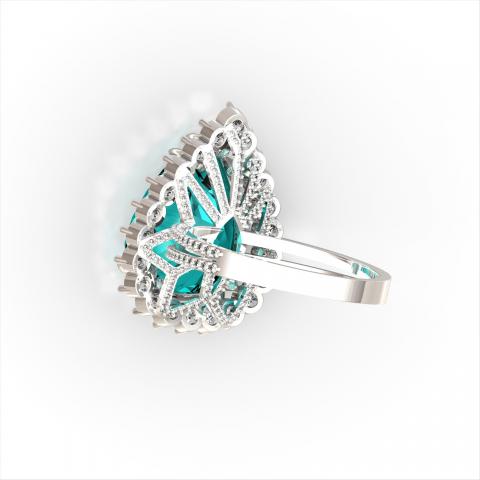 9/16/10 - Due to numerous requests, gemstones will be made available for purchase in our shopping cart.  You may find them under the category Loose Gemstones, in the upper left-hand corner of the cart's home page.  This could serve to both stimulate your imagination regarding custom-made jewelry, as well as satisfy the needs of collectors and jewelers alike.